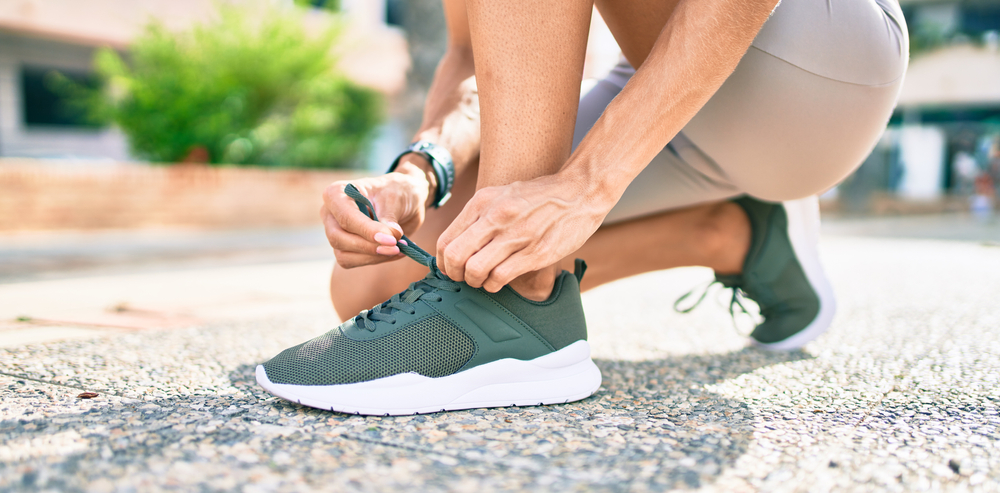 How Sports Affect Your Feet
22 April, 2022
During day to day activities, your feet can come under an incredible amount of stress. Being an established footcare company offering high quality chiropody in Stoke-on-Trent, we would like to offer solutions on how you can mitigate the effects of stress on your feet.  
From inappropriate footwear to 12 hour days on your feet; there are numerous factors which might result in your feet coming under pressure. Unsurprisingly one of the activities that put the most stress on your feet is sports that involve your feet.
Team Sports
It might not surprise you to learn that playing team sports can put your feet under a significant amount of pressure. This is largely due how much your feet are involved but adding to this is the extra level of competitiveness. 
Sports like football where you directly use your feet can increase the chance of injury. In fact, Golfsupport found that a whopping 71% of Briton's sustained some kind of injury when playing football. This is followed closely by basketball at 69%; this might be more as a result of your feet rubbing or sliding on hard marple floors. This can result in a twisted ankle or even blisters.
What can you do
One way you can drastically reduce the chances of injury in sports is by ensuring you are wearing the correct or appropriate footwear or equipment. For example, shin pads should be worn when playing football. 
If you are playing football ensure you have boots suited to the ground you are on playing on. If playing on grass, you should have studs at the bottom of your boots or if you are on playing on AstroTurf, you should have boots with grip studs. Likewise, if you are playing basketball, you should have basketball trainers and thicker socks. 
Long Distance Running 
Running for a long period of time can put a lot of pressure on your feet. 
Accompanying the fact that there is a lot of friction on your feet whilst running, there are also a lot of potential obstacles for you to overcome. When running you might have to overcome challenges such as hilly banks and slippy surfaces. These potential hazards can lead to a unfortunate lengthy injury. 
What you can do
One thing you can do is undertake gait analysis which will drastically improve your running stance and your general running performance. We luckily offer high quality gait analysis in Stoke-on-Trent. 
Contact Us
If you have any other questions regarding chiropody or issues such as ingrown toenails or Verrucae's , please do not hesitate to contact us.