About Us
Active Footcare is a friendly, caring and professional practice, offering a high standard of clinical care for a wide variety of foot and lower limb conditions.
All Clinicians are degree trained, holding a BSc (Hons) in Podiatry.  All are members of the Society of Chiropodists and Podiatrists (SOCAP), have full medical insurance cover, cleared full Criminal Record Bureau (CRB) checks and are registered with the Health and Care Professions Council (HCPC)
Suzanne Wood, Clinician and Proprietor gained a BSc (Hons) degree in 1998 from Nene University College, Northampton.  She has over 20 years of experience in both private and NHS settings.  She has specialised in Biomechanics within the NHS and worked on several sporting events, triathlons and marathons in the UK and abroad, working alongside Physiotherapists and Sports Therapists within a team.
Find out more about our services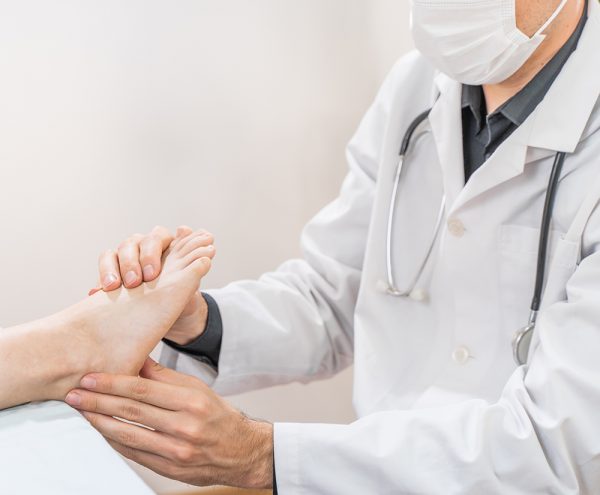 About Us
Active Footcare is a friendly, caring and professional practice, offering a high standard of clinical care for a wide variety of foot and lower limb conditions.
About Us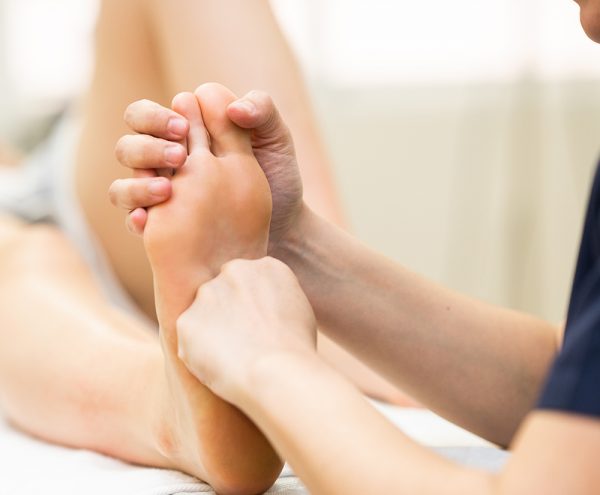 Contact Us
If you have any questions about any of the treatments we provide, please do not hesitate to contact Active Footcare now.
Contact Us
Services you can rely on
A podiatrist or chiropodist is a health professional that deals with assessing, diagnosing and treating conditions affecting the foot and leg.
What can we help with?
Hard skin, callus, corns
Verrucae
Fungal toenails
Ingrowing toe-nails
Skin conditions
Diabetic foot problems and assessment
Ulcers
Biomechanical issues
Insoles and orthotics
More Information
Read what our clients had to say about our services
With Active Footcare you will receive exceptional customer service and expert advice. See what our customers say about us below -
Relaxed friendly service from Suzanne, my feet always feel better after my visit.
I have visited Suzanne on a couple of occasions with my children, once as the result of an ingrown toenail and once for an assessment for orthotics due to overpronation. Suzanne was wonderful. Very professional, did a great job and has the marvellous ability to make people feel at ease. I would recommend her to anyone!
I have visited on a number of occasions for myself and my son, each time seeing a Suzanne Wood.
I was really happy with the advice and treatment and the issue I had (corn on the outside of my little toe causing pain with shoes) was treated gently with the specialist equipment and the problem was solved. Also advised on other problems causing toe pain and information on how they can help with that, lots of services available.
My son needed specialist advice regarding more than one issue and again Suzanne was brilliant, advising and treating. He was only 7years old but Suzanne was so lovely and reassuring with him and gently applied treatment for a large problematic verruca with no issues, resolving the problem after a few treatments.
Welcoming, clean, caring, informative, highly recommend.
Had a biomechanical assessment carried out by Suzanne for orthotics due to a plantar fasciitis issue…really thorough examination and fully explained why and how your feet react and felt totally safe and relaxed during treatment. I would recommend to anyone who has any issues with a foot injury or problem.
My daughter suffered from in-growing toenails forever, which caused her pain and multiple infections.
I decided to take her to active foot care, and was so glad I did- Suzanne was so professional and caring. She operated on both toes, and there have been no issues since.
The care my daughter received was fantastic- Suzanne put our minds at rest and was caring and reassuring. She is excellent at what she does, and I would highly recommend active foot care to anyone.
5 stars!
Massive respect to Andre today for sorting my toenail out. did it so fast and easy and pain-free very happy indeed thank you. Definitely would recommend it.
Highly recommend Active Footcare. First time at this practice tonight, found it very relaxing and friendly and my feet feel a whole lot better for it, Thank you, I will definitely be back.
Great service and very professional, I will definitely be returning. An easy five stars thank you.
Amazing services. I have experienced all Active Footcare has to offer with fantastic results each time. With efficiency, professionalism and reasonable prices you won't be disappointed!
Amazing service and a fantastic result! Thank you, Suzanne would recommend Active Footcare to everyone.
Having suffered painful back pain which made me unable to sit, stand or bend for over a week, I went to see Lauren at Active Footcare, for a deep tissue massage. From the minute I entered the clinic she put me at ease, as I was feeling quite nervous. Lauren conducts herself very professionally while being very pleasant.
As for the treatment, not only did she treat my back but also answered any questions I asked and also gave me advice on how to prevent the same problem from reoccurring. I am now able to bend, sit and walk now without pain. All in all, I am extremely pleased with the service and treatment, and would not hesitate to recommend this service to others.
A fabulous place to get your toes cared for. The best service in town!